Ransomware Relief
June 30 @ 10:10 am

-

10:40 am

EDT
Tech Collective understands the power of collective collaboration and together, with our Committees, has drafted a plan to support you.
[Virtual Event]
Our agenda is below
– What exactly is ransomware?
– How does it get in?
– What are the hacker's motivations?
– How can I protect against ransomware?
About the presenter:
Carl Benevento, cyber security specialist, will be sharing his insight and experience in the realm of physical, social and cyber security concepts. Carl has 30 years of experience in technology and security.
Carl's hands on security experience dealing with real time cyber security attacks and remediation offers a valuable resource to organizations cyber preparation.
In 2017 Carl secured a relationship with PIA (Professional Insurance Agents) to help their members through the challenging cyber security regulations put forth by the State of New York on the insurance industry this year. To date, Carl's association with PIA has helped over 300 companies achieve Department of Financial Services (DFS) Cyber compliance.
Carl participated in the Fall 2019 Tech Collective cyber security forum with Vertikal6 and the D'Alessandro and Wright Law firm of Rhode Island.
If you would like to contribute to our programming by hosting a session, please email Creusa Michelazzo at creusa.michelazzo@tech-collective.org
A link to the virtual event will be shared in the confirmation email.
Questions? Email our team at info@tech-collective.org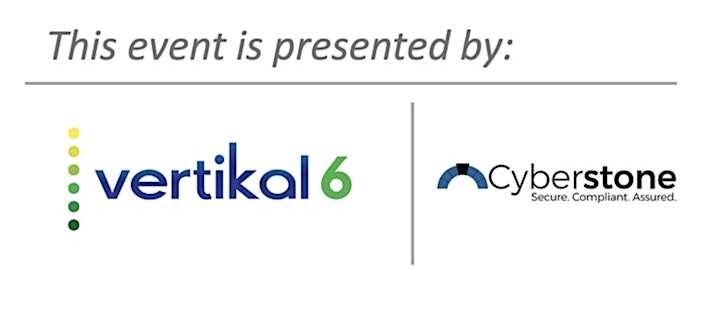 Related Events
Host Your Event
Tech Collective serves as both the virtual and physical hub of Rhode Island's tech community. Located in the Rising Sun Mills, we are equipped with a shared space for collaboration that cuts across industries, specializations, as well as cultural differences and socio-economic statuses.