CIS Top 20 "Data Recovery Capabilities"
September 29 @ 10:10 am

-

10:40 am

EDT
Building upon the CIS Top 20 presentation.
[Virtual Event]
Building upon the CIS Top 20 presentation, we will dive into CIS' Control 13, which details the processes and tools used to prevent data exfiltration, mitigate the effects of exfiltrated data, and ensure the privacy and integrity of sensitive information. We will walk through the importance of the 9 sub-controls and the risks associated with not implementing them.
What participants can expect to gain:

An understanding of what tools and processes you can use to keep your data, and your customers' data safe.
Who should attend:
Small/Medium Business/organization without an in-house technology or data person
Leadership: IT Managers and Admins.
About the presenter:
Dan has been with Vertikal6 for six years. In his role as Network Operations Center Manager, Dan overseas the proactive monitoring and maintenance of Vertikal6's customers' infrastructures to ensure 24/7 uptime and optimal performance. In addition, his team of highly skilled, cross-trained technicians analyze, diagnose, and troubleshoot infrastructural issues as they arise. Dan also takes an active role in mentoring Vertikal6 Interns and Apprentices, helping them establish their careers and grow into true IT professionals.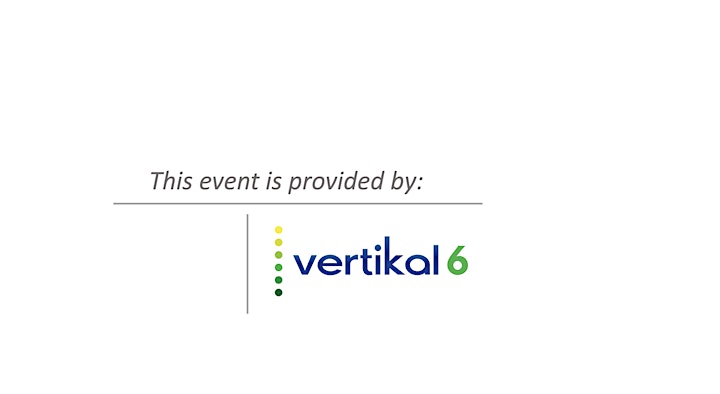 Some Important additional Details:
Our CIS Top 20 "Data Recovery Capabilities" is taking place on Microsoft Teams. If you have never logged into a Microsoft Teams before, be sure to give yourself time beforehand to download Teams.
The link for the event will be sent out before the event. If you have not received the link please email us at info@tech-collective.org so we can send it to you again.
Please plan on arriving at about 10:10 am as we will start promptly at 10:15 am.
The CIS Top 20 "Data Recovery Capabilities" will run until 10:40 am , with ample time for Q&A
Cameras on! Please plan on turning your camera on so we can all connect as we learn.
If you would like to contribute to our programming by hosting a session, please email Creusa Michelazzo at creusa.michelazzo@tech-collective.org
Questions? Email our team at info@tech-collective.org
Related Events